HANA started anew in 2019, but both its native and Filipino teachers have had five to fifteen years of professional teaching experience. We are not a Spartan academy, but have an open and welcoming approach to our students. Rather than transferring rigid knowledge, we select topics that suit the students' interests, and choose materials and class style that keep the students fully engaged.
The huge advantage of studying here at HANA, and the Philippines, is that students receive extensive one-on-one instruction from both native and Filipino teachers. This is a unique opportunity, which is not available even to students who study in the U.S., Canada, Australia, etc.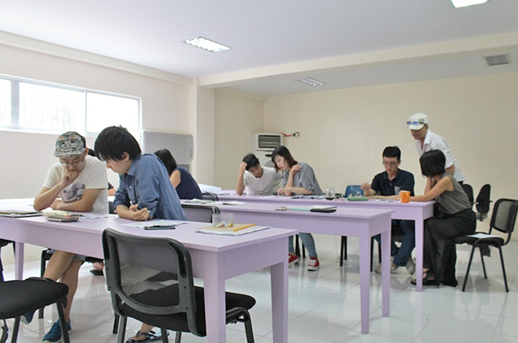 NAME
HANA ACADEMY
ADDRESS
Lot 3-2a Cutcut. Friendship Highway Angeles City. Philippines 2009
CONTACT
NUMBER
+63 956 906 7358
LINE
CLARKHANA
KAKAOTALK
CLARKHANA
ZALO
CLARKHANA
WECHAT
CLARKHANA
FACEBOOK
CLARKHANAESL
E-MAIL
clarkhanaesl@gmail.com
FOUNDATION
2008, NAME CHANGE TO HANA ACADEMY IN 2019
PERMIT
CAPACITY
COURSES
ESL, TOEIC, IELTS, JUNIOR
Dorm
1bed(8), 2beds(24), 3beds(8), Family Room(4),Closet,Chair,Desk,Free wifi
CLASSROOMS
1:1(40), Group (5), TRAINING ROOM(1), SELFSTUDY ROOM(2)
Teachers
Native (7~10), Filipino (25~35), STAFF (10), MANAGERS (5)
FACILITIES
Cafeteria, Swimming Pool, Room cleaning, Laundry Service, Free WIFI (all area)
BEST NATIVE TEACHERS
HANA Academy has excellent native teachers. We do not select our teachers simply because they are native speakers, but because they have superb communication skills and several years of experience teaching foreign students. HANA is a perfect choice for those who are preparing to study abroad.
STUDENTS OF VARIOUS NATIONALITIES
HANA Academy was founded by Koreans, but students of various nationalities study together in a free and flexible atmosphere, learning English, making lifelong friendships, and sharing each other's culture.
POWERFUL TOEIC & IELTS PROGRAM
For those who are looking to find employment, or emigrate to other countries, HANA has powerful programs to reach target scores in both TOEIC and IELTS. Again, we combine the advantages of one-on-one sessions, with group classes.
CUSTOMIZED PROGRAM
Students also have the option of using multimedia, instead of textbooks, if they find that to be a more effective method of learning English. The students' level is assessed and correct textbooks are assigned. However, HANA strives to customize each student's program to their own individual tastes, topics and interests.
CONVENIENT AND SAFE SURROUNDINGS
HANA is located in a convenient and safe area, surrounded by large supermarkets, malls, Korean restaurants, Japanese restaurants, fast-food outlets, cafes, and right beside a golf driving range. There is also a nearby police station, so students can study without worrying about their safety.
SERVICE
- 3 Meals on Weekdays, Only brunch on Saturdays, Brunch+Dinner on Sundays
- Swimming pool Weekdays(12:00~21:00), Weekends(08:00~21:00)
- Cleaning the room twice a week (but requires a separate request)
- Laundry, twice a week. Put it in a basket, and submit it by 9 a.m
- During the peak season (January, July and August), there is a different designated activity every weekend (Anvaya cove, Aqua Planet, Nayong-Pilipino, horseback riding, Ocean Adventure, Puning Hot Spring).
- During the off-season, we will coordinate with the associated travel agencies at a low price.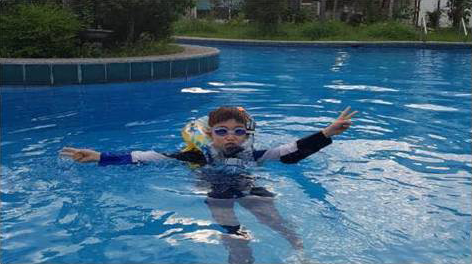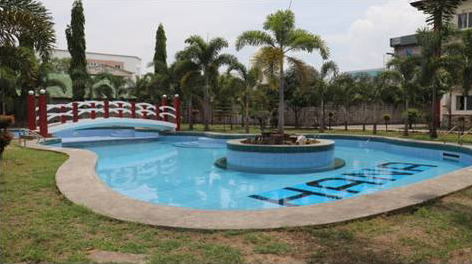 SURROUNDINGS
- GOLF DRIVING RANGE (1 minute away on foot)
- YOGA (1 minute away on foot)
- MASSAGE SHOP (1 minute away on foot)
- KOREAN, JAPANESE, CHINESE RESTAURANT (1 minute away on foot)
- COFFEE SHOP (1 minute away on foot)
- GYM (10 minutes away on foot)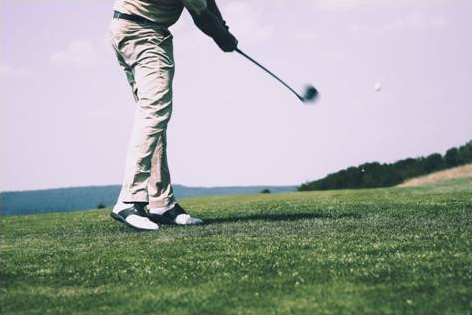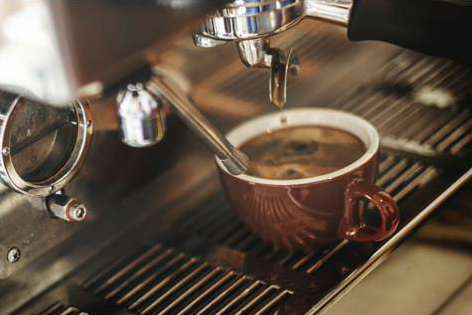 WEEKEND ACTIVITY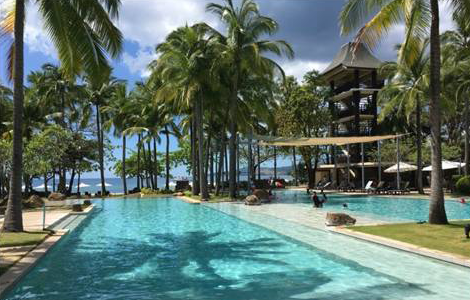 ANVAYA COVE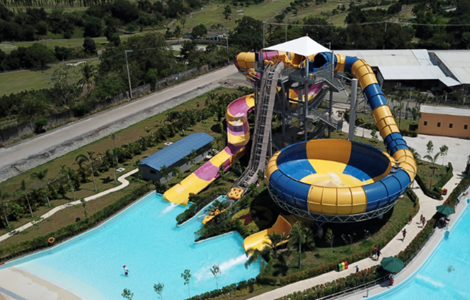 AQUA PLANET
HORSE BACK RIDING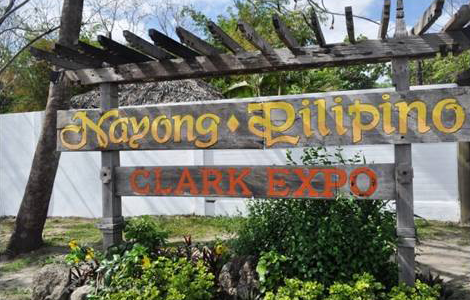 NAYONG FILIPINO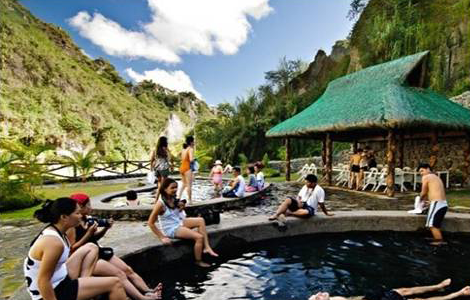 PUNING HOT SPRING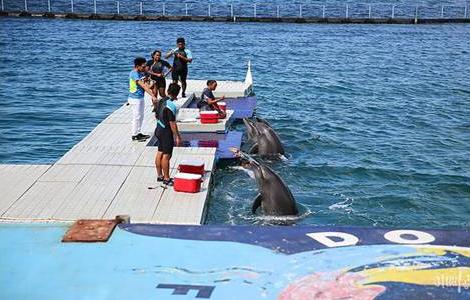 OCEAN ADVENTURE